Earlier this month, Rubio and U.S. Sen. Mark Warner, D-Va., who both sit on the Select Committee on Intelligence, unveiled a bill to "combat tech-specific threats to national security posed by foreign actors like China
Rubio's and Baldwin's bill would stop the sale of national security sensitive technology and intellectual property to China, ensure China is taxed for its holdings on the U.S. national debt and other investments in America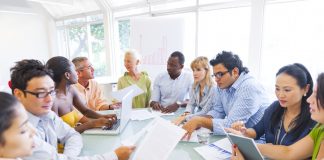 Despite bullish stock markets and strong labor markets, the uncertainty around trade policy could "eventually could have negative effects," the Federal Reserve Bank's Board of Governors said in the minutes for its June 14 meeting.
Rubio and Cortez Masto brought out the "Countering the Chinese Government and Communist Party's Political Influence Operations Act." The proposal would have the U.S. Secretary of State and the Director of National Intelligence (DNI) create an interagency task force to examine how China attempts to influence the U.S. and key allies. Under the bill, the task force is called on to make a recommendation to the White House and Congress on whether to create a permanent office to monitor to China's attempts to influence American politics.  
China Institutes on US Campus: Fount of Learning or Threat? On college campuses nationwide are great places for learning about China or them learning about us.
Economist, actor, and conservative voice Ben Stein joined The Chris Ingram Show on Wednesday to discuss a new ad urging President Donald Trump to avoid entering a trade war with China.
Fear of a trade war is growing WASHINGTON (AP) — The trade clash between President Donald Trump and China's government is escalating, with Beijing pledging...
Florida Will Be Hurt By U.S. Tariffs On China. Over the past decade, Florida has developed a strong business relationship with China.
SEOUL, South Korea (AP) — Hours after a display of North Korean military power, rival South Korea announced Wednesday the installation of key parts...