Home
Tags
Brett Kavanaugh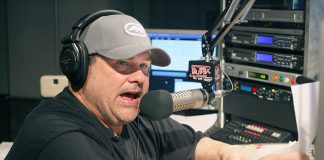 The Brett Kavanaugh confirmation hearing, and Thursday's session with Christine Blasey Ford telling her story and Brett Kavanaugh offering his rebuttal have everybody talking, and of course Bubba The Love Sponge is no exception.
Kavanaugh also told Sen. Mazie Hirono, D-Hawaii, he was unaware of the domestic violence allegations against Rob Porter, who was Trump's staff secretary.
Fred Guttenberg, whose daughter Jamie died in the February 2018 attack, approached Kavanaugh after he rose from the witness table for a lunch break
With Republicans hoping to move the Supreme Court to the right for years to come, President Donald Trump's nominee, who has a solidly conservative record, declared he would be even-handed in his approach to the law.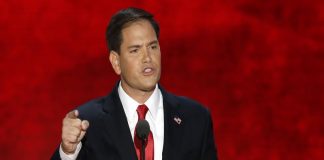 "Even before meeting with Judge Kavanaugh, it was evident that he is a qualified, mainstream jurist who possesses the right temperament and experience to serve on the U.S. Supreme Court.
After days of frenzied lobbying and speculation, President Donald Trump decided on federal appeals Judge Brett Kavanaugh for his second nominee to the Supreme Court, setting up a ferocious confirmation battle with Democrats as he seeks to shift the nation's highest court further to the right.