Below you'll find the Chris Ingram Show podcast from Friday, December 14, 2018. The show started with former Hillsborough County PIO Larry McKinnon, who filled...
After a year of campaigning and nearly half a billion dollars spent, the big Florida races finally concluded during the 2018 general midterm election on Tuesday night. AM 820 News was live at 400 Beach Seafood & Tap House in St. Petersburg for election night coverage hosted by Dan Maduri, host of Florida Live.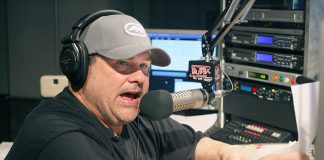 There is something uniquely Floridian about the morning radio host known to many as Bubba The Love Sponge.  Bubba, deliberately unrefined and always willing to wade into dangerous waters to find humor and entertainment, has made his career commenting on the strange, the outlandish, and the uncomfortable. 
With the Sunshine State going to the polls on Tuesday in the Florida primaries, MSNBC Live will talk to Dan Maduri, host of Florida Live on AM 820 News Tampa Bay and 98.3 FM Pinellas County, during their 1-2 PM block.
Nielsen Audio and radio shock jock Bubba The Love Sponge have, after nearly three years of pending legal disputes, reached agreement on a settlement. The details of the settlement are unclear at this time.
As this week's Sunshine Summit began on Thursday afternoon, there were a lot of familiar faces. Republican candidate for governor Adam Putnam was highly visible, with candidate and Congressman Ron DeSantis scheduled to arrive later in the day in Orlando.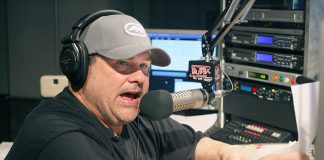 After delays on top of delays, a Tampa court is scheduled to hear Nielsen Audio's legal complaint against Bubba the Love Sponge and the Bubba Radio Network.