Home
Tags
2018 Midterm Election
Tag: 2018 Midterm Election
On today's show, David is live from New York City, and recaps the Midterm elections and breaks down Pres. Trump's press conference.  The Democrats seized majority of the House while Republicans maintain control of the Senate.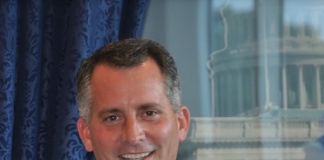 On today's show, David is live from New York City, and breaks down what to look for tonight on election day. David spoke with...
It's showtime for the 2018 midterm elections, where polls and media contend a "Blue Tide" is going to sweep across the country and the Democrats will reclaim the House of Representatives. The only problem is the media has never met a president like Donald Trump, nor do they understand the country's sense of priorities, where the citizenry prefers peace and prosperity over turmoil.
President Donald Trump hit town yesterday and was greeted at the airport by longtime supporters Florida Attorney General Pam Bondi, joined by Congressman Gus Bilirakis and Matt Gaetz, two Florida Republicans running for re-election.
A group pushing a constitutional amendment on gambling is getting a significant boost from Disney and the Seminole Tribe of Florida. Newly filed campaign records show that Disney Worldwide Services and the tribe each donated $5 million in April to Voters in Charge.
Protesters and speakers gathered at Curtis Hixon Park in downtown Tampa to come out against the governor's policies and urge voters to cast their eventual vote for somebody else.