Trump's Candidate For AG Will Not Take Part In Investigations
In a shocking turn of events, Senator Jeff Sessions, who Donald Trump has tapped for his attorney general, has decided to recuse himself from any investigations dealing with Hillary Clinton.
That's a pretty big turnaround as one of the big campaign issues revolved around Clinton's emails and her server. Trump would come out to rallies night in and night out to crowds chanting "Lock her up!"
Which led to one of the biggest campaign promises that Trump told those crowds—that he would nominate an attorney general who would be willing to reopen the case against Hillary Clinton.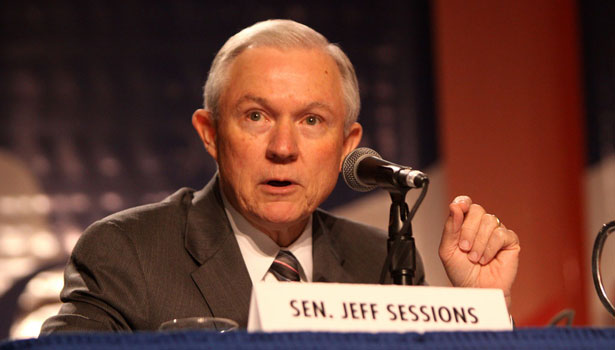 "If I win, I am going to instruct my attorney general to get a special prosecutor to look into your (missing email) situation," Trump said back in October during the debate. "Because there has never been so many lies, so much deception."
However, it shouldn't come as too much of a surprise as Trump has since walked back how he would handle the investigation into his former opponent. He changed is tune almost immediately after the election.
For Sessions, he feels that he should not lead an investigation against Hillary Clinton over some of the comments he has made in the past. But he does think that a special investigator is needed. Which is why it surprised the committee hearing that he was willing to recuse himself with any investigation dealing with Clinton.
"I have said a few things," Sessions said about his comments during the presidential race accusing former Democratic candidate Clinton of illegal activity. "I think that is one of the reasons why I should not make a decision in that case. We can never have a political dispute turn into a criminal dispute. This country does not punish its political enemies but this country ensures that no one is above the law."
One of the other issues with Sessions' nomination is how he would interact with the president-elect. The attorney general is supposed to work for the law and the people and some comments made by Trump have worried people over what an appointed Sessions would do.
"This job requires service to the people and the law, not the president," Democratic Senator Diane Feinstein said. "There is a deep fear about what a Trump administration will bring in many places. And this is the context in which we must consider Senator Sessions' record and nomination."