After Berlin, Trump Talks Muslim Ban—Again
President-Elect Donald Trump is bringing up the possibility of a ban on Muslim immigrants again after what happened in Berlin, with ISIS taking credit for the attack. Trump called the attack an "attack on humanity."
"It's an attack on humanity," he said when asked about the attack by reporters. "That's what it is. An attack on humanity, and it's got to be stopped."
For the better part of a year, Trump's idea of a Muslim ban and registry has been the topic of conversation. It has also taken a lot of different forms. At one point it was a ban on all Muslims from coming into the country, then it switched to only banning Muslims from certain areas of the world where ISIS is heavily involved while registering others. Leading up to the election, the GOP and Trump campaigned not on a ban, in the strictest terms, but an extreme vetting process before they can enter the country.
However, it seems that he is going back to his roots and wanting to ban Muslims from entering the country. Here's his statement from a year ago and what he wanted to do.
"Donald J. Trump is calling for a total and complete shutdown of Muslims entering the United States until our country's representatives can figure out what is going on," the statement read last December.
After talking with reporters regarding the attack in Berlin, Trump is now saying that he was right along and that something needs to be done.
"You've known my plans all along," he said Wednesday. They've proven to be right, 100% correct. What's happening is disgraceful."
However, there are many who are concerned as to what Trump means by his plans. As stated above, he hasn't made a clear definition of what he wants to accomplish whether it would be a ban and then registry or "extreme vetting."
During the campaign, Kellyanne Conway made it her bread and butter to help clarify what the President-elect was trying to say in his interviews and at his rallies. Conway, a newly named White House aide, took to CNN to explain Trump's Wednesday comments.
"You're going back to over a year ago in what he said about the (Muslim) ban versus what he said later about it, when he made it much more specific and talked about countries where we know that they've got a higher propensity of training and exporting terrorists," she clarified. She also stated that Trump doesn't change his position based on criticism. "He doesn't go back and forth on anything based on criticism. I mean, if you're us, and certainly if you're him, you are impervious to naysayers and critics in terms of them changing policy."
However, the real question remains is whether or not the GOP, which controls the House and Senate, would go along with a Muslim ban on some level. The other important question is what would said "ban" would look like.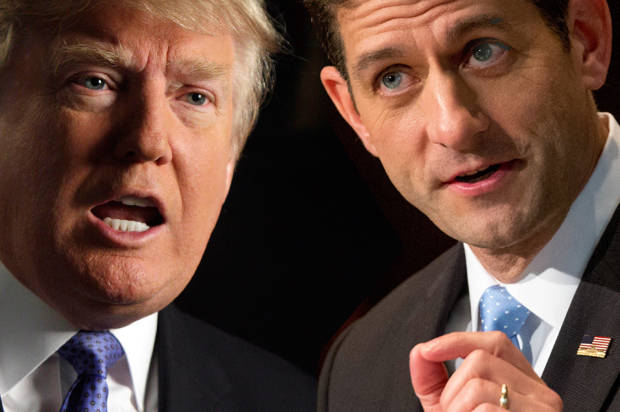 "I think that at this point, we don't quite know what he means when he says Muslim ban," Faiza Patel, who co-directs the liberty and national security program at the Brennan Center for Justice at NYU's Law school said to the Washington Post. "A lot of people have interpreted that as he intends to revive the NSEERS system, which was made in-operational a few years ago."
As for the GOP, many of its leaders staunchly refuted Trump's position over the summer. House Speaker Paul Ryan, who has always butted heads with Trump, has come out against the Muslim ban and said that it is not reflective of the GOP.
"I do not think a Muslim ban is in our country's interest. I do not think it is reflective of our principles, not just as a party but as a country," Ryan said over the summer. "I think the smarter way to go, in all respects, is to have a security test and not a religious test."