Could Trump's GOP Issues Come Back To Haunt Him?
The thing about Donald Trump is he has mastered the news cycle. When things get a bit hairy, Trump has been able to deflect from many of his flaws. While most of the American people may forget some of his faults, there are some, such as the media and his opponents who aren't so easily swayed.
Trump's latest attempt, by meeting with Kanye West, is having a tough time detracting from the fact that he isn't having a good week. There are many GOP representatives including Senator John McCain and Senator Mitch McConnell calling for an investigation into whether or not Trump's campaign was aided during the election by Russia.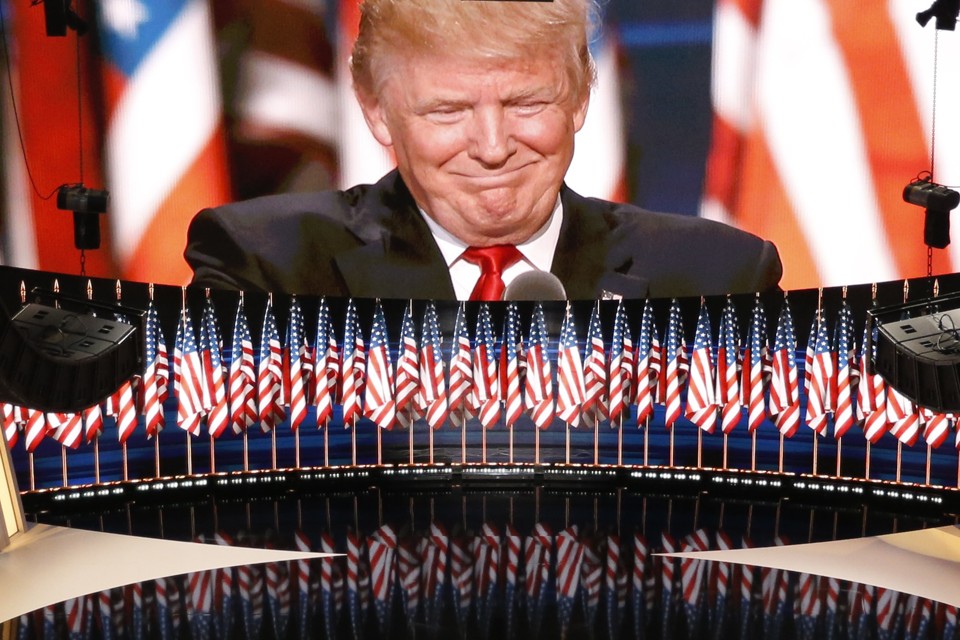 So the real question is it finally a moment of reckoning for Donald Trump?
It's no secret there is no love lost between the GOP establishment and Trump. He has come out against McCain and McConnell at various times during his campaign and one has to wonder whether or not this is going to come back to haunt him.
McCain has gone so far to create a bipartisan effort that includes incoming Senate Democratic leader Chuck Schumer. On Sunday, the group released a statement regarding the investigation into possible hacking.
"Congress's national security committees have worked diligently to address the complex challenge of cyber security, but recent events show that more must be done," said Schumer, McCain, fellow Republican Sen. Lindsey Graham, and Sen. Jack Reed, the top Armed Services Committee Democrat. "While protecting classified material, we have an obligation to inform the public about recent cyber attacks that have cut to the heart of our free society. Democrats and Republicans must work together, and across the jurisdictional lines of the Congress, to examine these recent incidents thoroughly and devise comprehensive solutions to deter and defend against further cyber-attacks."
As for McConnell, he has supported Trump but even he is starting to go against the President-Elect. Considering how McConnell is one of the key instrumental figures in the GOP and the Senate, it should be concerning to see Trump and him not seeing eye-to-eye—especially on the C.I.A. report which said Russian hacking took place and that Trump's campaign benefited from it.
"Any foreign breach of our cyber security measures is disturbing, and I strongly condemn any such efforts," McConnell said via the New York Times. "The Russians are not our friends."
McConnell also addressed Trump's claim about the C.I.A. report on Russian involvement, which the President-elect has called "ridiculous and a conspiracy theory."
"Let me say that I have the highest confidence in the intelligence community," McConnell said via the New York Times. "And especially the Central Intelligence Agency. The C.I.A. is filled with selfless patriots, many of whom anonymously risk their lives for the American people."
McConnell, McCain and of course Paul Ryan have chimed in on the Russian hacking which is putting Donald Trump in a very uncomfortable spot—hence why he is currently meeting with celebrities such as West.
There is also the rally Trump held earlier this year where he told Russia to hack Hillary Clinton's emails as a way of finding the missing emails. It's something that many GOP and Democratic officials have denounced.
Now, Trump has to be a bit careful because politicians are like elephants and they don't forget as easily as one would think. He's been able to salvage some of the bridges he has burned but with Inauguration Day around the corner, it's not a good thing if he and the GOP aren't on the same page.