Independent Watchdog To Investigate Comey's Actions
It seems that the 2016 election is going to carry into the new year beyond Donald Trump's press conference and media vendetta. The Justice Department announced that its independent watchdog is going to open an investigation into how the FBI handled Hillary Clinton's email investigation and how they acted leading up to the election.
The investigation will also include FBI Director James Comey's actions and the letter he sent to Congress late in the election cycle to update it on the Clinton email scandal. Comey said the FBI was reexamining new evidence after former congressman Anthony Weiner was under investigation for sexting with an underage girl. How Clinton got brought up in the Weiner case is through his estranged wife Huma Abedin.
The FBI said they found new evidence on a laptop in Abedin's possession that may have contributed to the Clinton investigation. Abedin's closeness to Hillary Clinton was well known which made it even more obvious in the waning days of the election as Abedin wasn't around due to the investigation. As for Clinton, she felt that the letter coming so close to the election cost her the presidency.
"There are lots of reasons why an election like this is not successful," Mrs. Clinton said, according to a donor who relayed the remarks to the New York Times. "Our analysis is that Comey's letter raising doubts that were groundless, baseless, proven to be, stopped our momentum."
Comey's letter isn't the only thing that the independent watchdog is going to look into during the investigation. Michael Horowitz, the independent watchdog, said he would also be examining other issues, including whether the deputy director of the F.B.I., whose wife ran as a Democrat for the Virginia State Senate, should have recused himself from any involvement in the Clinton email investigation. Another issue is whether a top Justice Department official gave information to the Clinton campaign according to the New York Times.
There are some Clinton allies who are happy with this decision and praised Horowitz for the decision. Those same allies also railed against Comey and his decision to release two letters with days before the election that upended Clinton's campaign—at least according to her allies.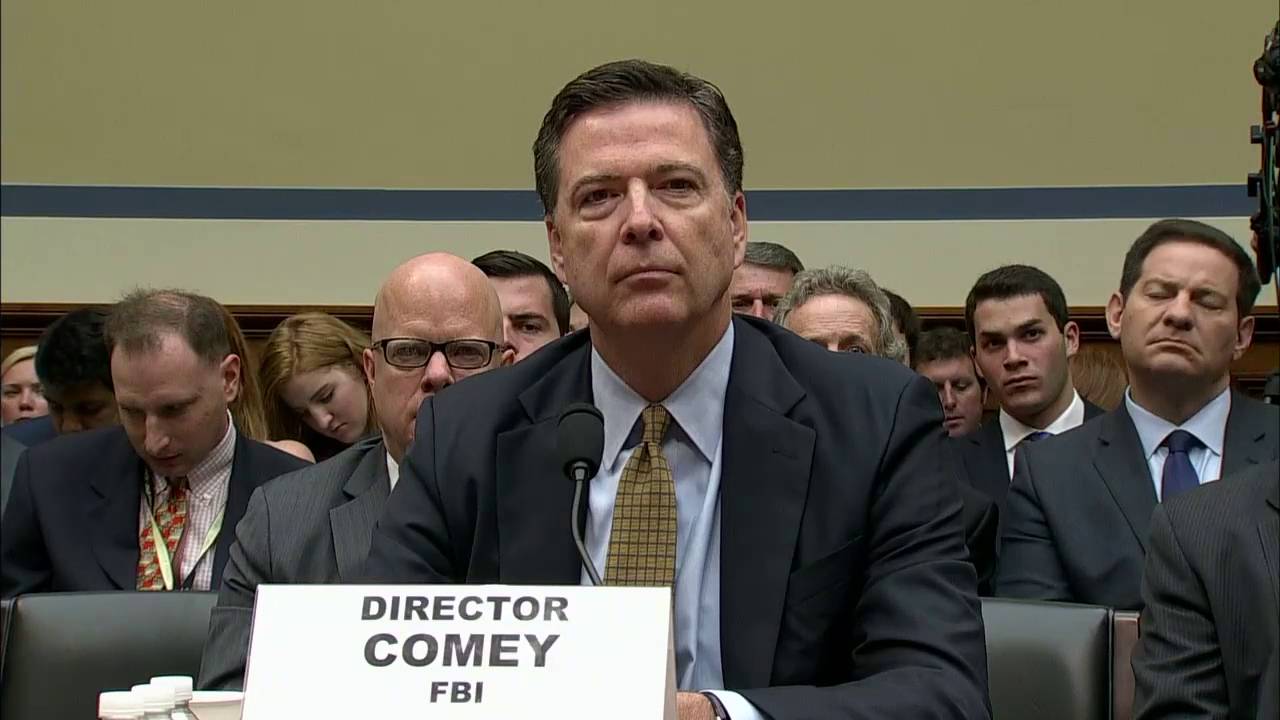 "My reaction is that it's entirely appropriate and very necessary but also not surprising," former Clinton campaign press secretary Brian Fallon told MSNBC. "Because the deviations from the protocols at the FBI and the Justice Department were so glaring and egregious in terms of their handling of not just the email investigation into Secretary Clinton but just in general, the amount of leaks that were coming from the FBI throughout the election and even post-election, is something that…I think most observers and former officials at the Justice Department realized cried out for an independent review."