FBI Director James Comey told Congress that there were no damaging new emails found on the computer of former N.Y. Rep. Anthony Weiner
FBI Director James Comey has turned the election on it's head in the last nine days. Last week, Comey fired off a letter stating that the FBI would be looking into the Hillary Clinton email scandal again due to some new evidence that came to light.
The letter said that agents "have been working around the clock to process and review" the emails, which had been found on a computer owned by former Rep. Anthony Weiner, the estranged husband of Clinton's close aide Huma Abedin.
"During that process, we have reviewed all of the communications that were to or from Hillary Clinton while she was secretary of State," Comey wrote. "Based on our review, we have not changed our conclusions that we expressed in July with respect to Secretary Clinton."
In July, Comey sharply criticized Clinton for being "careless" in handling classified materials but said there was no basis for bringing any criminal charge against her.
Clinton's campaign quickly expressed satisfaction with the announcement.
"We are glad this matter is resolved," said the campaign's communications director, Jennifer Palmieri.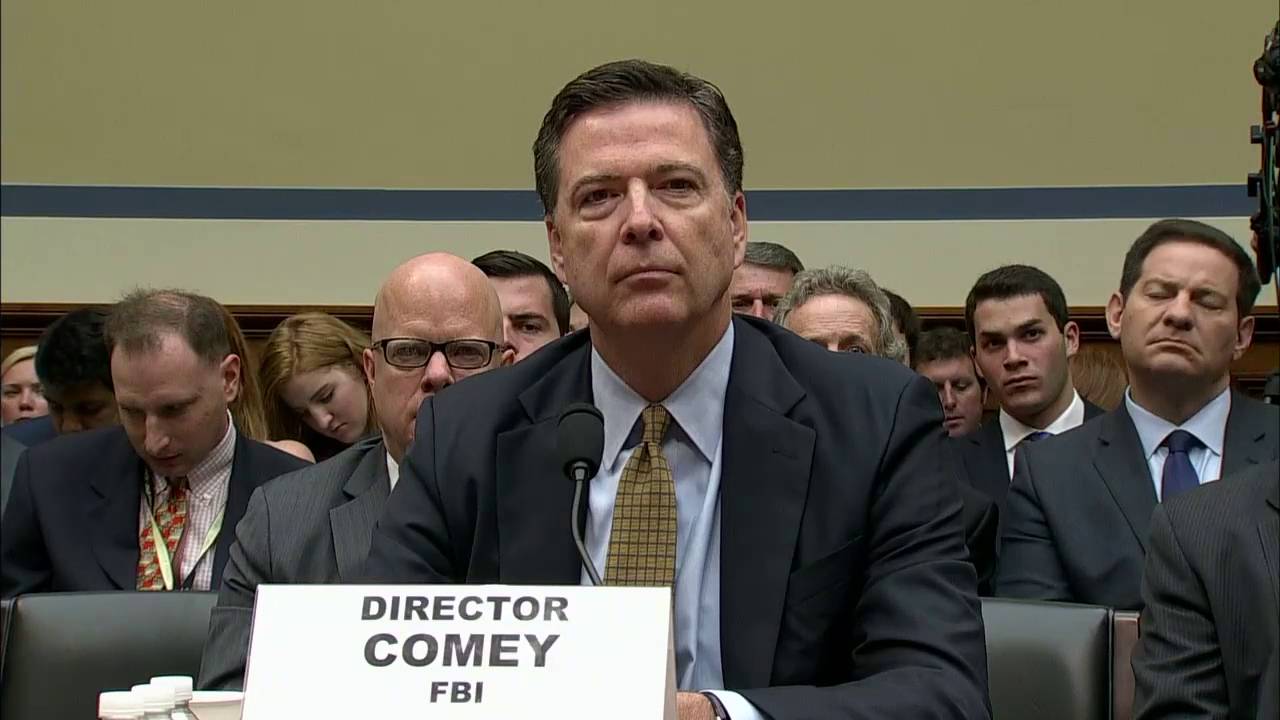 But the news from the FBI seems unlikely to calm the anger of many Democrats who have called for Comey to resign. His announcement that the emails had been discovered had violated Justice Department rules designed to prevent investigative actions from influencing elections, many prominent Democrats have said.
Even if Clinton wins the presidential election, many Democrats fear that the controversy set off by Comey's announcement, which dominated news coverage of the campaign for the past week, had damaged their prospects in several close Senate races that could determine control of the chamber.
Comey was appointed by President Obama in 2013 to a 10-year term as head of the FBI. He prides himself on his independence and tangled with the White House in his previous job, as a senior Justice Department official in the George W. Bush administration.
Former government officials and outside legal experts with knowledge of the case had said in recent days that the chances were slim that any of the newly found emails would change the FBI's previous conclusions.
Bringing a charge would require finding evidence that clearly demonstrated that Clinton or her aides knowingly broke the law, exchanged materials they knew to be classified or attempted to interfere with the investigation by withholding or destroying evidence, according to former federal prosecutors and legal scholars.
During its nearly yearlong investigation of Clinton's email practices, FBI agents already had interviewed dozens of witnesses, conducted forensic tests and examined tens of thousands of messages.
In that previous phase of the investigation, the bureau had discovered information that officials said should have been considered classified in 193 emails that were part of 81 email chains. Eight of the chains should have been treated as top secret, the highest level of classification, the FBI reported.
None of the emails was marked with a classified header, however, and officials said they had not turned up evidence that Clinton or her aides had known that the information was considered classified. Indeed, State Department officials continue to dispute whether at least some of the messages should have been considered classified at all.
The letter reverberated across the campaign trail, with Republican presidential nominee Donald Trump still insisting that Mrs. Clinton engaged in illegal behavior.
"You have to understand it is a rigged system and she's protected," Mr. Trump said at a rally in an airplane hangar minutes after the Comey letter was made public.
Later, Trump campaign manager Kellyanne Conway said the letter did not clear Mrs. Clinton of wrongdoing.