Owner Of Pulse Nightclub Decides Not To Sell To City Of Orlando
The owner of Pulse nightclub, where the worst mass shooting in U.S. history occurred, has decided not to sell the property to the city of Orlando.
Barbara Poma, the owner, said in a statement on Monday that she could not part with the property.
"I have decided not to sell the Pulse property. Pulse means so very much to my family and to our community, and I can't just walk away," Poma said in a released statement to multiple sources. "I feel a personal obligation to ensure that a permanent space at Pulse be created so that all generations to come will remember those affected by, and taken on, June 12."
Last month the city of Orlando reached a deal to buy the nightclub for $2.25 million to turn it into a memorial. The Pulse property had been appraised for $1.68 million before the mass shooting, per city documents.
Mayor Buddy Dyer had said the property wouldn't be immediately turned into a memorial, but would seek the publics help in getting it just right.
In her statement obtained by multiple sources, Poma said she plans to use the space to create a "sanctuary of hope" and a welcoming area where people can reflect on those affected by the tragic event.
Mayor Dyer took to Twitter to acknowledge the new development.
We've been informed by the Pulse owners that they don't plan to sell the location. We're hopeful the site remains a place of hope, healing. pic.twitter.com/DJ7xFYalmB

— Mayor Buddy Dyer (@orlandomayor) December 5, 2016
Since the tragic event mourners have steadily visited the site bringing photos, notes, stuffed animals and other remembrances. Most of the items left have been collected for preservation by the Orange County Regional History Center.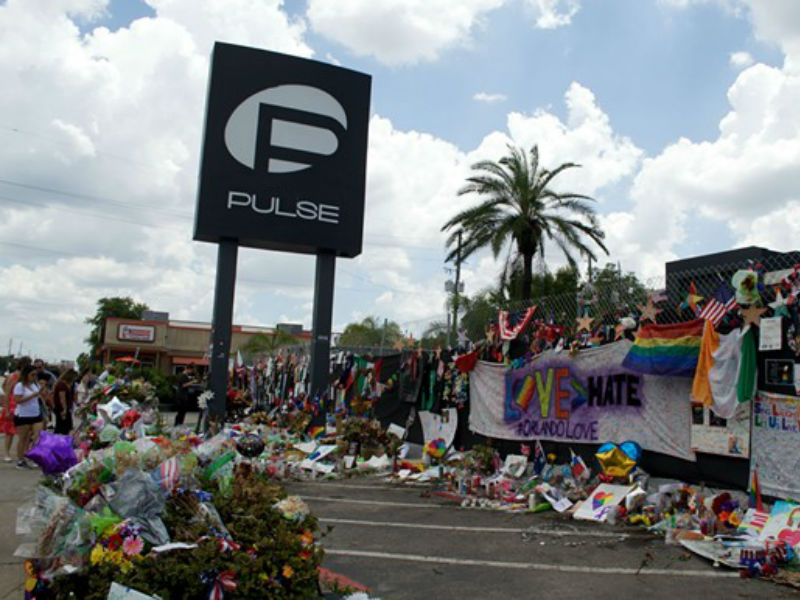 Some locals are worried about what might happen to the site without the city owning it.
@orlandomayor @OrlandoPolice Let's hope that it doesn't become a "for-profit" memorial. I hope you'll do your best to stop that happening.

— Stingray Tom (@StingrayTom3000) December 5, 2016