Interstate 4 tops the list of the deadliest highways in the United States
If you live in Tampa or Daytona Beach, then the news that Interstate 4 is famous is not new.
To no one's surprise the 132-mile piece of land that goes from the Atlantic beaches to the Gulf of Mexico is the most dangerous stretch of highway in the United States. The distinction was given the highway by a survey done by EverQuote.
So what makes I-4 the most dangerous highway in the country?
Well there are an average of 1.41 fatalities per mile from 2010 to 2015.
Also making the top ten were other Florida highways of note I-95 and I-10 but both fell short of the numbers that I-4 produced.
Part of the reason that 1-4 made the EverQuote list was because Florida ranks second worst in the country for phone use while driving with 1.4 phone uses per trip, higher than the national average of 1.1 phone uses per trip.
The folks who wrote the study foe EverQuote suggest that tougher legislation could help keep drivers concentrated when they're on the road.
At the moment it seems that distracted driving is only a secondary offense in Florida, which means those distracted drivers can't be pulled over unless another violation is committed. Only four other states treat distracted driving as a secondary offense, according to the Governors Highway Association.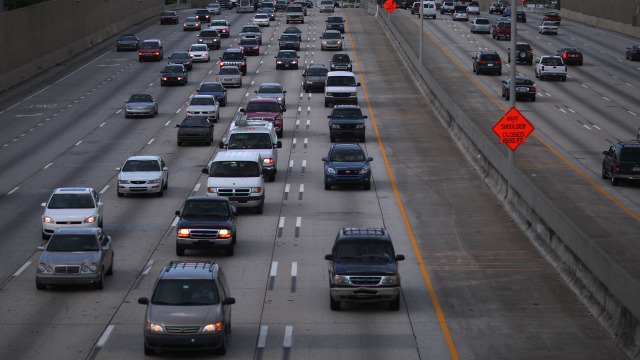 The fact that tickets for drivers who do get a distracted-driving ticket in the Sunshine State, only cost $30 for a first offense and $60 for a second offense, seem not offer much of a deterrent.
According to the report second on the list was Interstate 45, located entirely in Texas and connects Dallas and Houston, before running south to the Gulf of Mexico. The 285-mile highway has had 1.24 fatalities per mile in the past 6 years, making it the number two on the most dangerous interstate in America.
Here is the rest of the list of deadliest highways in the United States.