If the House and the Senate turns over more often there are some issues to deal with
"If I'm elected president I will push for a constitutional amendment to impose term limits on all members of Congress," Republican presidential candidate Donald Trump told a campaign rally Saturday in Gettysburg.  Under his plan, members of the House would be limited to three terms, and senators would be able to serve only two.
IT WAS PART OF HIS CONTRACT WITH AMERICA 
Would this plan be a good or a bad idea?
First of all, the idea is nothing new, it is bi-partisan and as a matter of fact you need only go back to our last presidential cycle when Mitt Romney proposed the same idea. There are a number of great reasons why term limits are a very good plan.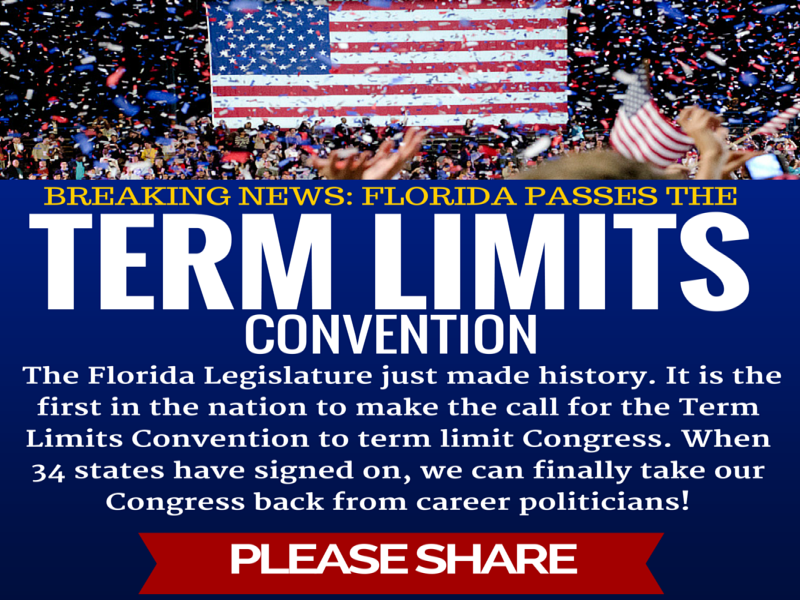 A 2006 National Conference of State Legislatures (NCSL) report, pointedly titled "Coping With Term Limits: A Practical Guide," lays out many of the consequences of imposing such limits on elected officials. For one thing, term limits are an excellent way to foster more partisan rancor.
But before you think that this is a flawless plan the report also showed a downside to Term Limits.
The report warned, Term Limits, can result in a "decline in civility" which has "reduced legislators' willingness and ability to compromise and engage in consensus building." This decline in collegial relationships occurs for the simple reason that lawmakers have "less time to get to know and trust one another," and less motivation to form relationships since the colleague they build a strong working relationship with today will not be around for very long. As a result, term-limited lawmakers "are less collegial and less likely to bond with their peers, particularly those from across the aisle."
With less time in office, these lawmakers also do not have time to become experts on policy or on the inner workings of the legislature where they serve. Moreover, because all of their fellow lawmakers are also term-limited, they have no senior colleagues they can rely on for advice on policy matters or legislative procedure. This problem "forces term-limited legislators to rely on lobbyists for information.
By eliminating senior lawmakers, term limits also remove an important check on lobbyists. Ordinarily, NCSL explains, lobbyists rely "upon their reputation to effectively do their jobs." Misleading a lawmaker "can lead to a loss of credibility that quickly ends a lobbying career," as word quickly spreads around the legislature that that particular lobbyist is not to be trusted. For this reason, good lobbyists have an incentive "to use reliable information and provide legislators with all sides of a policy debate" when dealing with lawmakers who are not term-limited. Doing otherwise could cause the lobbyist to lose access.
So, whatever superficial appeal Trump's proposal may have, legislative term limits have been empirically tested, and we know what kind of legislatures they produce. Term limits mean ignorant lawmakers who are simultaneously distrustful of each other and reliant on dishonest advocates.
Research for this story included content provided from both the ASSOCIATED PRESS and their media partner Think Progress.