Florida Races: Momentum is there at the moment for Trump and Rubio
With the races down to hours now the momentum favors Rubio and Trump heading to Tuesday.
In the latest Quinnipiac University poll of the U.S. Senate race in Florida, incumbent Marco Rubio has grabbed the momentum as has expanded his lead to six points ahead of Democratic challenger Patrick Murphy.
Rubio leads the poll of likely Florida voters, 50-44, good news for Rubio who just last month in an October Quinnipiac had the race at two points, 49-47.
The Quinnipiac University poll was conducted Oct. 27-Nov. 1 among 626 likely Florida voters via live telephone interview, with a margin of error of plus or minus 3.9 percent.
The latest Real Clear Politics, average of all the polls has the race with Rubio at three points, but the momentum shift seems to be in his favor with just four days left in the race.
Meanwhile, in the presidential race Republican Donald Trump saw momentum swing his was in the latest battle ground polls as he now leads his Democratic challenger Hillary Clinton by a single point 47 to 46 percent after trailing in most polls by as many as 8 points.
Trump and Clinton will return to the state along with their surrogates, in the final weekend of the campaign in a key state like Florida, both sides are leaving nothing to chance.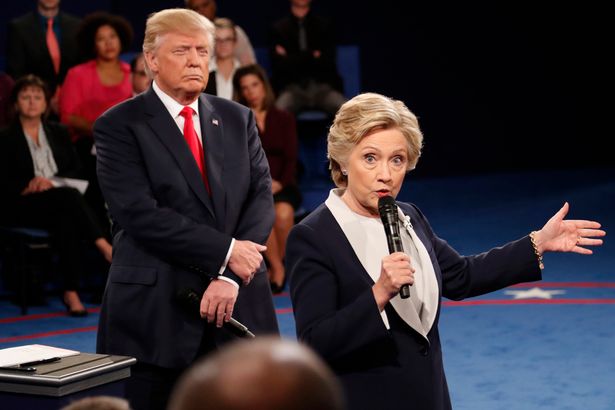 Democrat Charlie Crist and Republican David Jolly are locked in a tight race for the newly redrawn Congressional seat, representing Florida's 13th Congressional District in St. Petersburg.
According to the survey from St. Pete Polls and commissioned by FloridaPolitics.com, Crist continues to lead Jolly by three points, 48 to 45 percent.
Turnout will be the key in this race and Jolly is the man in this race riding the momentum.
There is a great deal that can happen over the final weekend of the race and momentum, who can keep and who can take it away is what decides the races.