Many conservatives find RyanCare a non starter for them and Jason Pye tells me why
My guest on this edition of The Politically Incorrect Podcast, is Jason Pye, the director of public policy and legislative affairs for the grassroot conservative group FreedomWorks.
He provides policy and legislative analysis for FreedomWorks, where he promotes the organization's policy agenda on Capitol Hill. Pye, also works with allied congressional staffers to build support for their legislative priorities with the organization's grassroots community.
FreedomWorks is a very influential group that has done an amazing job of keeping conservatives nationwide aware of what is going on in Washington. They grade members of Congress on a number of conservative issues and are very engaged in getting conservatives elected to office on all levels including to the House and the Senate.
Their support is very important to any conservative lawmaker in D.C.
Pye joined me on this edition of The Politically Incorrect Podcast to talk about why some conservatives opposes Speaker of the House Paul Ryan (R-Wisc.) American Health Care Act as a replacement for the Affordable Care Act (Obamacare).

We did a real "deep dive," into why Ryan plan was something that conservatives were not going to support without some major changes.
Pye said that Republicans should embrace a free-market solution. "Republicans are supposed to believe in free markets," he noted. "Obamacare lite does not fit with Republican legislators' promises, professed principles, or platform."
He also was quick to point out how FreedomWorks did support a plan offered by the House Freedom Caucus. They offer a repeal only plan and Pye was more than happy to voice that support.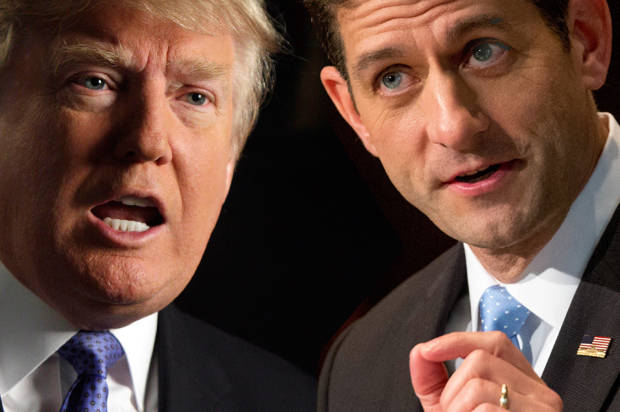 "We support Rep. Jim Jordan and the Freedom Caucus's decision to introduce repeal only legislation that passed last term. I'm proud of the members who still plan to keep their campaign promises. Unfortunately, some of them were committing fraud against the American people, voting for repeal when they knew Obama wouldn't sign it. Now they're supporting a different variety of Obamacare."
Pye, remained optimistic that a replacement bill could be found and he thought that it would be President Donald Trump that would find a solution in the end.
He did however caution that there is no rush and that for now FreedomWorks was in favor of slowing things down and getting things right for everyone.