Multiple New Projects Coming From Publisher
San Diego, CA (April 21, 2014) – At this year's Wonder Con in Anaheim, IDW unleashed an impressive array of announcements, bolstering its lineup through the fall of 2014 and beyond. Brand-new titles, miniseries featuring fan-favorite characters, new Artist's Editions, new television deals, and a first-of-its-kind exclusive creator deal rounded out the action-packed weekend.
 

IDW has secured the amazing talents of Locke & Key co-creator Gabriel Rodriguezby signing him to an exclusive deal. His work has appeared in IDW comics since the very beginning, and will continue to do so exclusively, with his next project being the hotly anticipated Little Nemo: Return to Slumberland with Eisner Award-winning writer, Eric Shanower.
 
IDW Entertainment, along with George Lopez and his Travieso Production Company, announced they are developing Wormwood as an animated television series based on the acclaimed IDW title created by Ben Templesmith. David M. Stern (Ugly Americans, The Simpsons) has been tapped to write the pilot episode and serve as an executive producer on the series. Circle of Confusion (Walking Dead) will also executive produce the show. 
IDW Entertainment will fund development of the series, which will soon be marketed to the networks. 
 
At the Artist's Edition panel, Special Projects Editor Scott Dunbier showed off some of the amazing art included in the Marvel Cover's Artist's Edition and announced that John Buscema's Silver Surfer (in cooperation with Marvel Comics), and two more projects with Walter Simonson, Walter Simonson's Manhunter & Other Stories (in cooperation with DC Entertainment), and Walter Simonson's Lawnmower Man Artist's Edition portfolio, collecting the entire Stephen King-penned story into a deluxe portfolio, will soon join the IDW Artist's Edition catalog!


The acclaimed videogame franchise Borderlands is returning to IDW with a brand new miniseries "The Fall Of Fyrestone." Written by the original game writer Mikey Neumann, the new series promises the dark humor and high-end action that fans love about the videogames.

IDW's Star Trek comics continue to break new ground and delight fans with two stories that are Star Trek "firsts." Star Trek #35 starts "The Q Gambit," which crosses the paths of the omnipotent (and beloved) Q and the crew of the recent 2009 film franchise for the first time.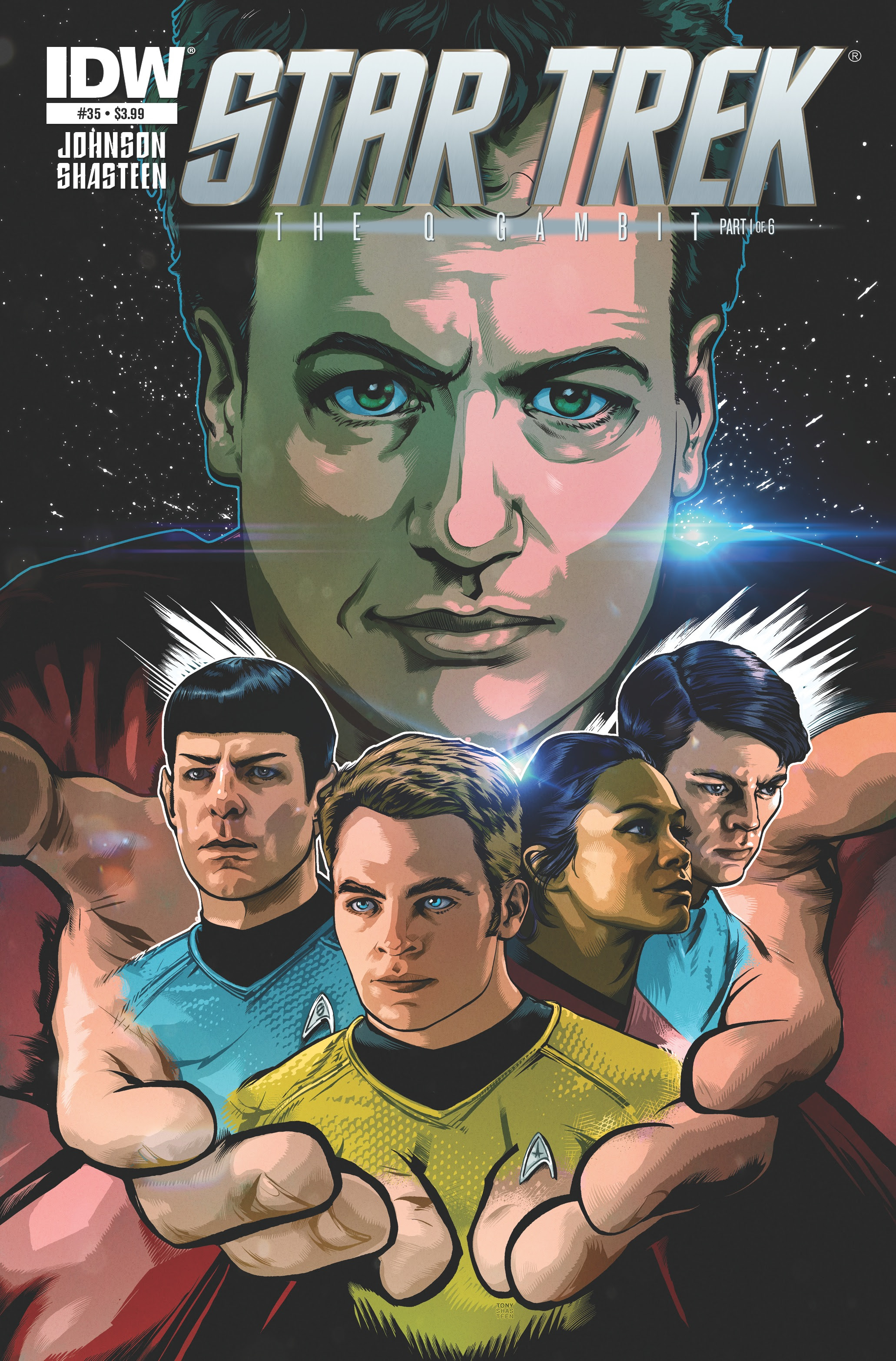 In July, fans will get the chance to see all sixStar Trek medical officers ban together for the first time as they fight a mysterious virus in the one-shot Star Trek Special: Flesh and Stone.

Traveling back to the '40s, the new miniseries The X-Files: Year Zero by writer Karl Kesel and artists Vic Malhotra and Greg Scott explores the mysterious origins of the department and the strange connections Mulder and Scully now find themselves up against.

A new five-part miniseries set in the world of Judge Dredd focusing on Judge Anderson will debut this August: Judge Dredd: Anderson, Psi-Division, by writer Matt Smith and artist Carl Critchlow, will continue to explore Dredd's early years in this follow-up to Smith's Judge Dredd: Year One series.


IDW returns to Konami's horror masterpiece with Silent Hill Downpour: Anne's Story. Written by Tom Waltz (Silent Hill: Sinner's Reward, Silent Hill: Past Life and the Silent Hill Downpour video game), with artwork by Tristan Jones (Ghostbusters, Hoax Hunters). Waltz, further acclaimed for his writing on IDW's ongoing TMNTrevival, will also launch a sci-fi action-adventure epic with artist Casey Maloney,The Last Fall.
 
The partnership between IDW and 44FLOOD was announced at New York Comic-Con 2013, and this weekend it was made public that the second release from this collaboration is Ben Templesmith's The Squidder, a new four-issue series coming this August.


Also on the creator-owned front, Angel: After the Fall fan-favorite writer Brian Lynchwill launch Monster Motors in July. Announced at "The Greatest Panel in the Known Universe," the action-comedy features art and cover by Transformers artist Nick Roche.

Transformers: Primacy is coming this August! Writers Chris Metzen and Flint Dillewith artist Livio Ramondelli guide us through the war for Cybertron that will shake the world of the TRANSFORMERS to the core, in this, the final chapter of the Cybertron War trilogy.

And finally (for now), IDW's partnership with Darby Pop Publishing grows with the upcoming July release of Doberman. From the minds of Rob Rosell and Scott Marder, known from It's Always Sunny in Philadelphia and Unsupervised, with writer Jack Lambert and artist Brandon McKinney (Army of Two) the story of Frank Doberman comes to life and he wants a six-pack and vengeance!
Source: IDW Media